Best in Class: 2021 User Survey Shows SpringFour's Far-Reaching Impacts
Each year, SpringFour surveys the agents and counselors who use S4pro to provide vetted financial resources to consumers in need. We conduct this survey to explore user experience, obtain feedback and improve our products, understand best practices, and learn more about how SpringFour benefits the end users – individuals and families who are struggling. Read the results here.
SpringFour is proud of its consistent track record in achieving best in class results: This year's user survey shows that SpringFour both improves companies' customer engagement and brand value while enhancing efficiency, and helps power tangible financial health for end users. In fact, 94% of S4pro users say that using SpringFour makes them feel better about their work, and the same percentage find our resources highly reliable and easy to use. Ninety-three percent tell us that SpringFour helps their customers save on monthly expenses, with 90% of survey respondents sharing that SpringFour improves customer interactions. 
It is our pleasure to arm our S4pro clients with much needed resources for the customers they speak to every day, and to provide a win-win-win: for SpringFour, for our clients, and for millions of families in need. 
"There is no better validation than to see our product rated so highly by those who use it every day. Those high marks reveal that S4pro is doing exactly what it was designed to do for agents and counselors at banks, lenders, servicers and nonprofit organizations: help our clients empower households to get the help they need, reduce their household expenses, and overcome their financial challenges," said SpringFour CEO & Co-Founder Rochelle Gorey. "We're thrilled that our innovative solution is transforming the financial industry's approach to financial health – and in doing so, making it possible for organizations to improve their brands and their customers' lives."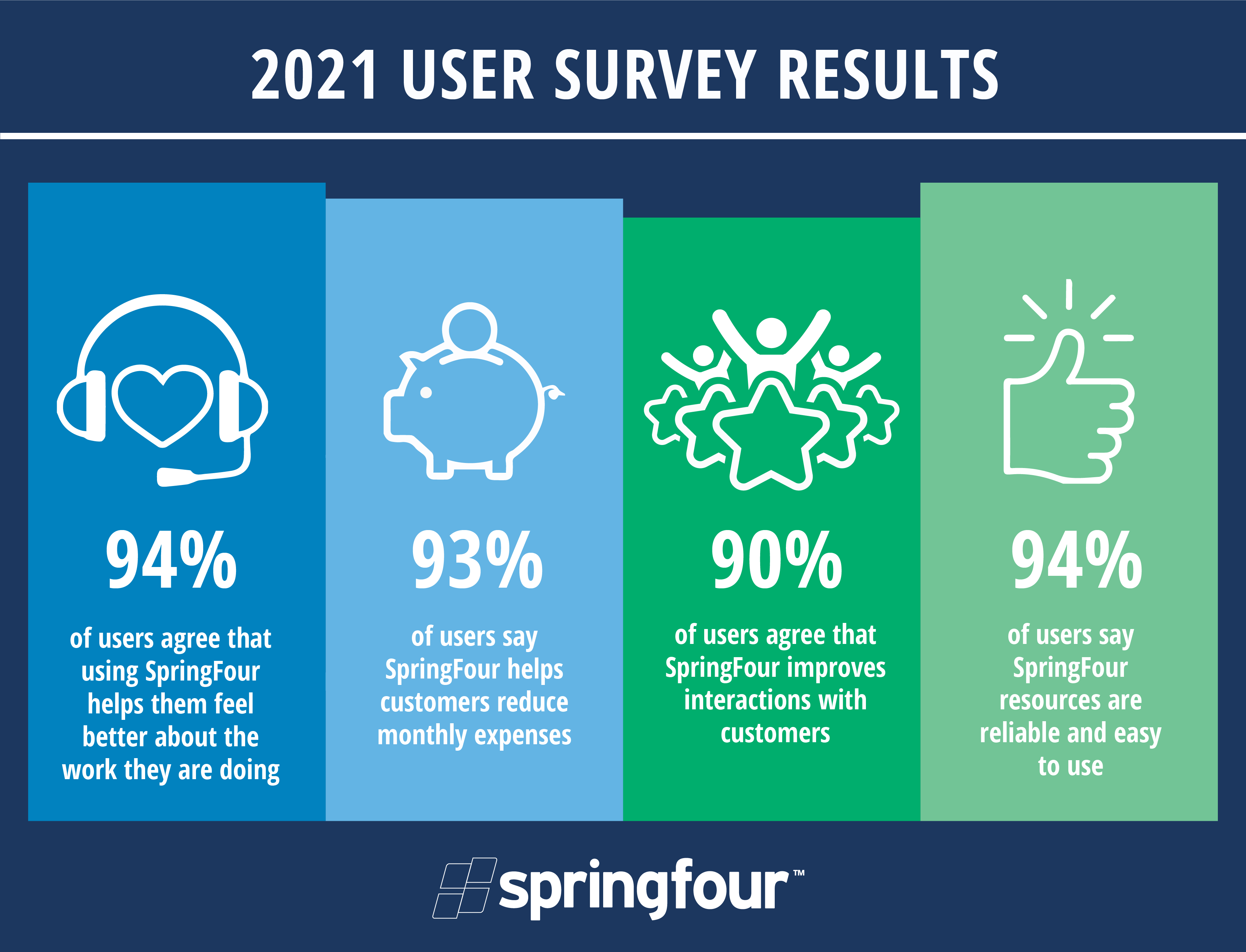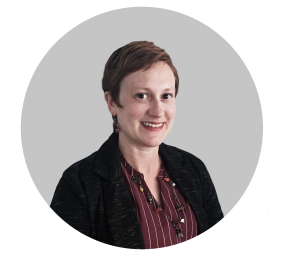 Katy Jacob
VP of Research & Impact, SpringFour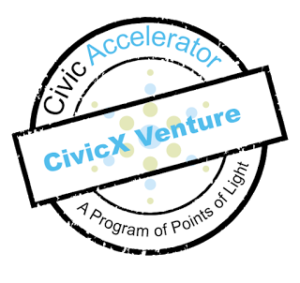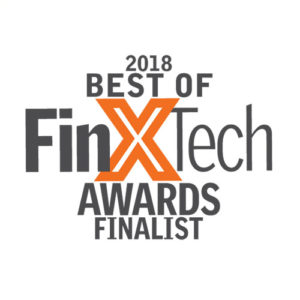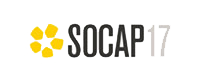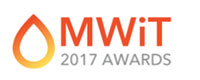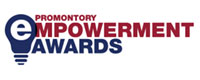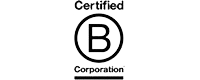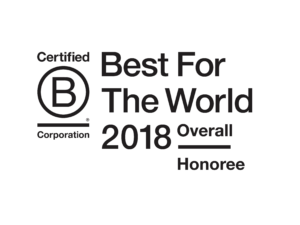 GET IN TOUCH
For all inquiries:
866-732-2246
Chicago Office at 1871
222 Merchandise Mart Plaza Floor 12
STAY UP TO DATE WITH SPRINGFOUR