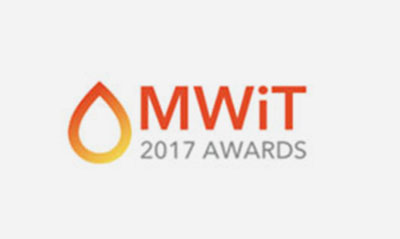 Midwest Women In Tech Awards


Standing among a room full of women doing great work and supporting each other was inspiring. It was the Women Tech Founders Midwest Women In Tech (MWitT) 2017 Awards night, and we were there because SpringFour's Co-Founder and CEO, Rochelle Gorey was nominated in the Fintech category (A founder changing the financial services industry through innovation and technology).
The event celebrated Women in Tech, those who have paved the way and bring diversity to an industry that has long had far too few women top players. Each of the nominees in 12 different categories were personally nominated and then selected by a panel of judges. The nominees all met the following criteria:
– An individual that demonstrates excellence in tech leadership
– A champion for other women
– A contributor to the community
– An authentic and innovative leader in the tech ecosystem
The event was an amazing reflection of just how many smart, driven, innovative women there are working in tech in the Midwest. Showing this diversity and wealth of talented local women changes the way we think about the tech field. The awards were created to "equalize the image of power in technology and leadership, while creating an army of role models for the next generation. The role models we want for our daughters and their daughters to see."
Hearing the stories behind these inspirational women makes all of us dream of the future that our daughters can have. Rochelle shows this in the way she leads, her character and her core beliefs in bringing financial health to everyone, and we are glad she is being recognized for it.
We had a great time getting to meet and chat with other women in the field, hearing inspirational stories, and even getting to meet the Mayor.
The organizers of the event wanted everyone to leave the evening feeling "ignited and inspired to change the world." We did, and we are.

DRIVE IMPACT WITH US
For all inquiries: info@springfour.com
866-732-2246
Chicago Office at 1871
222 Merchandise Mart Plaza
STAY UP TO DATE WITH SPRINGFOUR
[/db_pb_signup]