We had a great 2018!
It was a year filled with growth. We added new subscribers, more resources and a new member to our team. We made over 1 M referrals. And we were nominated for some prestigious awards. But the most important aspect of our year was that every day, we helped people, and we continue to create impact for those who are experiencing financial challenges.
One of our favorite stories from the year demonstrates that the simple act of making a referral to a person in need benefits all those involved. Behind nearly 90 days on her auto loan, a customer's bank offered to provide her with referrals from SpringFour. After receiving referrals to a variety of local resources, she was able to reduce her expenses which made it possible for her to catch up on her auto loan. The referrals are what made the difference. She was able to keep  her car, and her way to work, and got her financial life back on track. Thrilled, she took the time to call back her bank to speak to the Collections manager remarking that she had never been treated so well by a financial institution.
Through what may seem like small actions, the biggest impacts can often be felt. In this case, SpringFour, the bank, and the customer all won. It is the belief that people need and deserve to be connected to local resources that help that guides our every action at SpringFour.
It's been a whirlwind year for us and it's examples like this that excite our team. They help us to know that we are exactly where we ought to be, doing what we are doing, because we are indeed changing people's financial lives. What seems like a small, simple action can be the catalyst for big change. We believe the in the ripple effect of a referral and it can truly be transformative.
Thank you to our loyal users, our innovative subscribers, and our friends who support us in our journey to ensure that people have what they need to achieve financial health.
Happy New Year.
Rochelle and the SpringFour team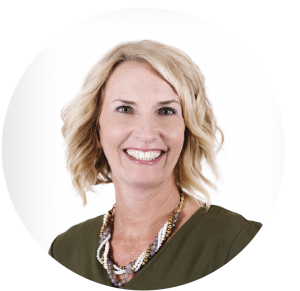 Rochelle Nawrocki Gorey
Co-Founder & CEO, SpringFour Inc.

GET IN TOUCH
For all inquiries: info@springfour.com
866-732-2246
Chicago Office at 1871
222 Merchandise Mart Plaza
STAY UP TO DATE WITH SPRINGFOUR
[/db_pb_signup]