It has been well-documented that many millions of Americans are struggling to pay their bills and are living paycheck to paycheck. In fact, nearly half of the US can't afford an unexpected $400 expense. Additionally, the majority of Americans have little to no savings.
Combined with the recent government shutdown, a financial "perfect storm" is brewing for many Americans.
A recent article by Zillow Research (link) stated that unpaid federal workers owe $438 million in mortgage and rent payments in the month of Jan'19. All of this information, coupled with post-holiday debt and upcoming tax bills owed, points to countless consumers looking for ways to reduce expenses and better their financial health situations.
This is where SpringFour excels. We assist people in getting back on track by helping to provide direction to local resources that reduce household expenses.
The need for the SpringFour financial health resource platform has traditionally seen its greatest demand during the early months of a new year. Additionally, knowing the effects of the government shutdown, SpringFour is positioned to help considerably more Americans this year than ever before.
Below is an illustration with figures and trends pointing to SpringFour usage increases that have been measured in past post winter holidays. Also included is projected usage based on early data results for Jan'19 (inclusive of elevated need due to the government shutdown).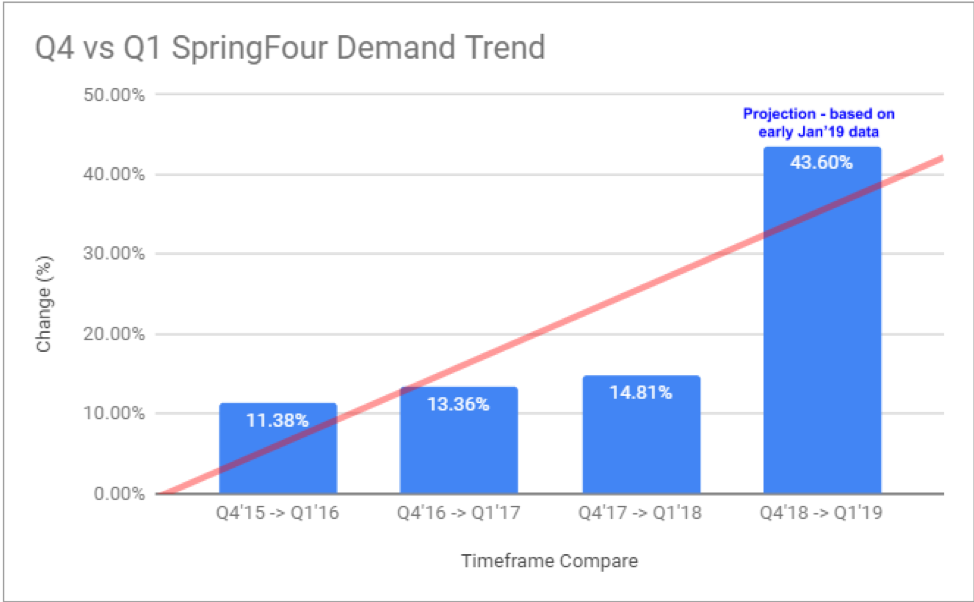 Across the board, SpringFour subscribers who are wisely and strategically using SpringFour tools are not only seeing tremendous use, but are also delivering great return on their investment and receiving glowing feedback from their customers and their staff.  
Below are just a few impact statistics and feedback that  subscribers have shared with us as a result of their work with SpringFour:
– Demand is Climbing: noted SpringFour subscriber seeing 400%+ increase in use mth/mth
– Messaging Works: 15k+ referrals made from S4direct after a single subscriber email campaign
– LoanPerformance Improves: customers 10% more likely to remain current on loans
– Level of Engagement Increases: customers 2x more likely to engage in foreclosure prevention efforts
– Consumer Expense Decrease: typical consumers reduce their expenses by $250/mth
– Boost to Brand Image: 42% of customers felt better about their lender
– Employees are Empowered: 94%+ of agents felt SpringFour allowed them to provide better customer service
– Customer Feedback is Positive: Customers calling back their lender to let them know how appreciative they are of the SpringFour referrals. These experiences have led to increased loyalty and have resulted in improved customer positions to pay and stay current
At SpringFour, we believe that providing tangible next steps and direction to resources during extremely stressful times (post-holiday, unplanned income loss / government shutdown, and tax burden situations) is not only the right thing to do, but it is good for business and will certainly boost the image of the company leveraging SpringFour.
Let us know if you are ready to take the next steps to provide your customers with the resources they need to improve their financial health and weather the storm.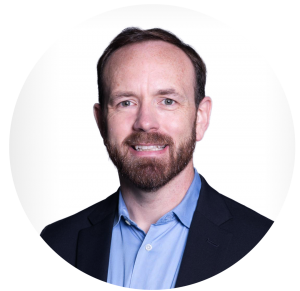 Scott Freeze
Chief Operating Officer, SpringFour Inc.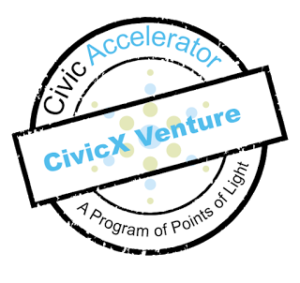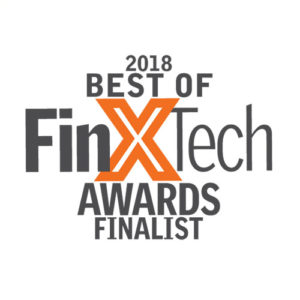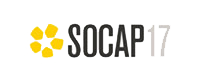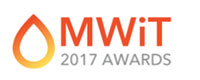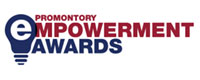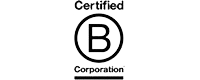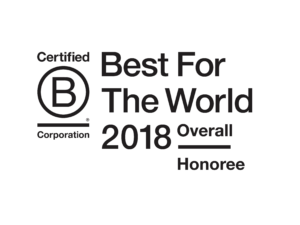 GET IN TOUCH
For all inquiries:
866-732-2246
Chicago Office at 1871
222 Merchandise Mart Plaza Floor 12
STAY UP TO DATE WITH SPRINGFOUR