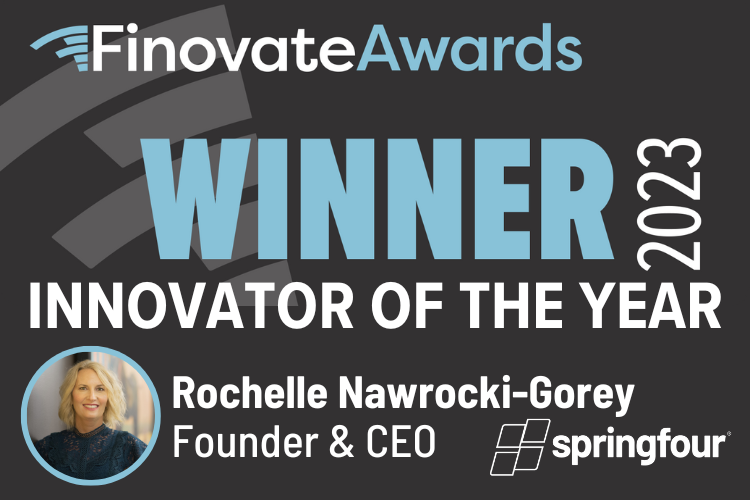 SpringFour Founder & CEO Wins Finovate Innovator of the Year
We're thrilled to share that SpringFour Founder & CEO Rochelle Gorey won Finovate Innovator of the Year! 
The Finovate Awards "recognize the companies driving fintech innovation forward and the individuals bringing new ideas to life." According to Finovate, this was "one of the most competitive awards to date with an impressive number of nominations of a very high standard" — and we are proud to be honored alongside other industry leaders.
The results are in: SpringFour has disrupted the financial industry in extraordinary ways, empowering leading banks, lenders, credit unions, servicers, fintechs, and more to prioritize their customers' financial health with customized resources that meet their immediate needs. 
When we launched SpringFour in 2005, we dreamt of the day when financial health would become core to financial institutions' promise to their consumers. Winning the Finovate Innovator of the Year award validates that we have arrived at that moment. Financial health is no longer an extra — it's essential and expected, and our team is privileged to lead the way.
At a glance, SpringFour's innovative suite of financial health solutions features:
A contact center tool, digital self-service offerings, and an API

Thousands of financial health resources in categories that meet every need from food savings to transportation assistance and childcare support

Improved payment performance, more satisfied employees, and stronger brands

Increased repayments, savings, and financial health for customers

An expert team that's passionate about financial health win-wins
If you are not yet prioritizing your customers' financial health with SpringFour, now is the time. Thanks to SpringFour's innovative industry must-have, our clients — leading brands — are delivering millions of financial health resources to their customers.
Join top organizations already innovating with us and drive impact for your customers and your brand — in under 30 days. Please reach out to our team to explore our solutions by emailing impact@springfour.com.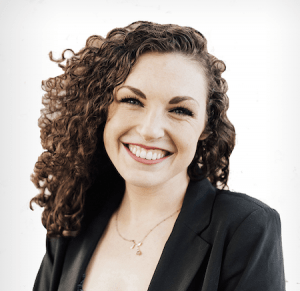 Morgan Pierce
Impact and Communications Manager

DRIVE IMPACT WITH US
For all inquiries: info@springfour.com
866-732-2246
Chicago Office at 1871
222 Merchandise Mart Plaza
STAY UP TO DATE WITH SPRINGFOUR
[/db_pb_signup]