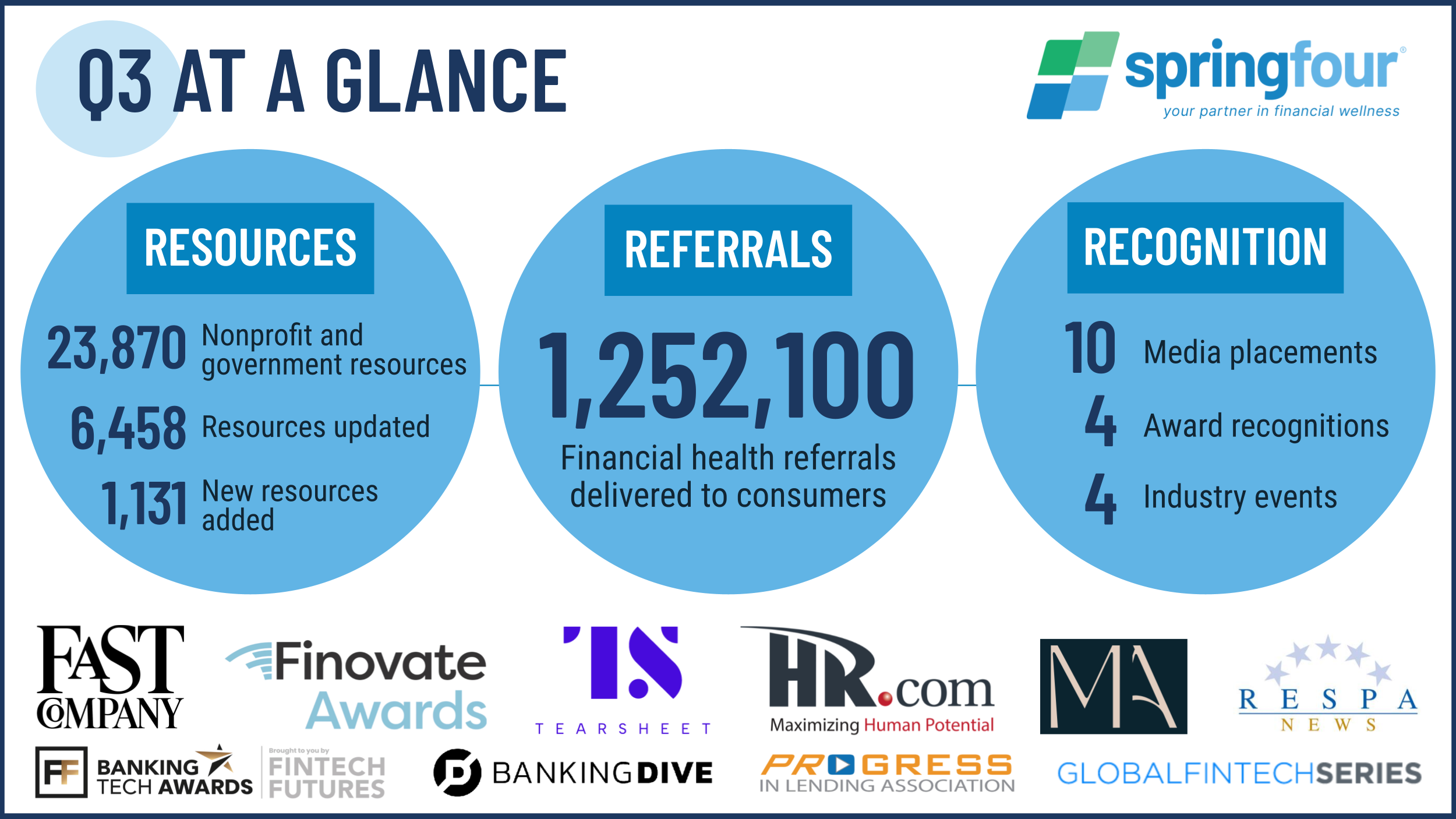 Q3 2023 Impact Report: Explore our Award-Winning Results
This quarter was unlike any other. SpringFour was recognized as the leader in financial health while delivering 1.25 million financial health referrals to individuals in this quarter alone. In addition to being named a Fast Company Brand that Matters, Finovate Innovator of the Year, and a Banking Tech Awards Finalist, a range of media amplified SpringFour's timely and timeless empathy-driven work in prioritizing consumers' financial health. 
Fast Company wrote: "In an industry that at times has not prioritized the financial health of consumers, SpringFour is taking a different approach to banking."
Tearsheet's article headlined with: 'The bottom line is empathy': BMO and SpringFour are changing what it means to bank on consumers' financial progress."
Banking Dive directly stated: "The social impact fintech points customers in need of financial assistance to nonprofit and government resources to help them get back on their feet."
The Q3 Impact Report also covers resource enhancements including our new Transportation category and resource updates for student loan borrowers as payments resumed this quarter. 
Today, it is clearer than ever before — SpringFour is transforming institutions' approach to their customers for good. Organizations that are committed to employing a customer-first strategy and elevating the customer experience know that prioritizing their customers' financial health is essential. We are so proud to create impact with you.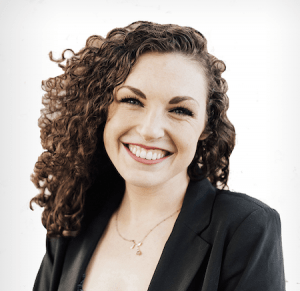 Morgan Pierce
Impact and Communications Manager

DRIVE IMPACT WITH US
For all inquiries: info@springfour.com
866-732-2246
Chicago Office at 1871
222 Merchandise Mart Plaza
STAY UP TO DATE WITH SPRINGFOUR
[/db_pb_signup]