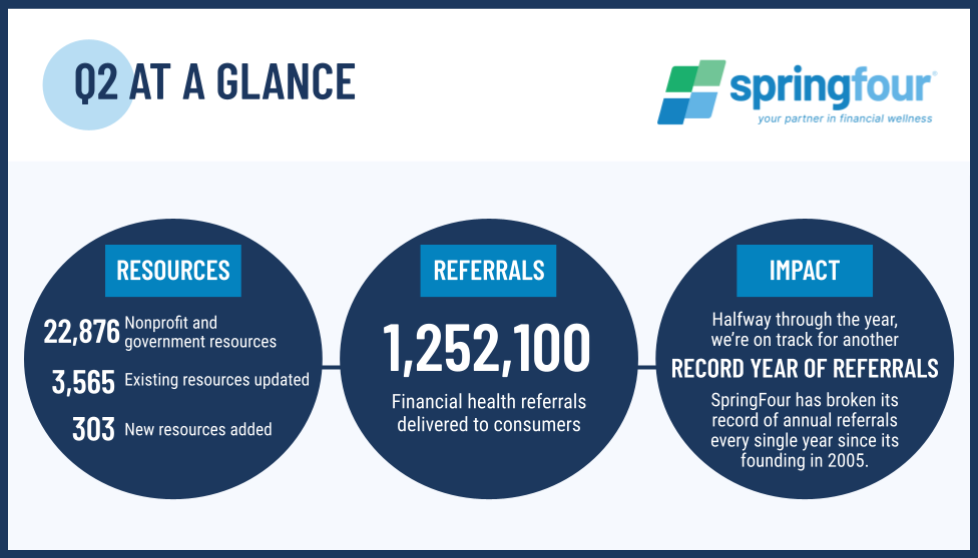 Q2 Impact Report: Why an empathy-first strategy benefits customers, employees, and organizations
Our Q2 Impact Report is here — and we're thrilled to share the results of our winning empathy-first strategy. In partnership with banks, credit unions, fintech lenders, employers, servicers, nonprofits, and more, we are meeting real needs in innovative and effective ways. 
Take note of the critical metrics we found most compelling in Q2:
1,250,100 financial health resources delivered in Q2

58% increase in Mental Health resources delivered compared to Q1

28% increase in Home Repair resources delivered compared to Q1

17% increase in Prescription Savings resources delivered compared to Q1

11% increase in Rental resources delivered compared to Q1
These needs reflect the current financial landscape. Six in ten Americans are living paycheck to paycheck, according to studies from CBS and CNBC. Two in three people who bought homes last year can't afford their mortgage this year, according to Clever Real Estate. While it might not be as soon as we once thought, our data shows that demand for financial assistance remains. A looming recession will only exacerbate the financial challenges people are already facing.
Now is the time for organizations to step up, adopt empathy, and deliver relevant, innovative solutions that meet the specific needs consumers are facing at any given time. Not only does it help consumers' financial health — it boosts customer retention, employee satisfaction, payment performance, NPS, ESG impact, and drives immense value for organizations.
After reading this Impact Report, we ask that you please do two things:
Let us know: how do you channel empathy at your organization?

Share this report with others in your network who appreciate win-wins.
Empathy matters — and it works.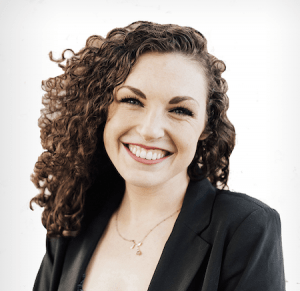 Morgan Pierce
Impact and Communications Manager

GET IN TOUCH
For all inquiries: info@springfour.com
866-732-2246
Chicago Office at 1871
222 Merchandise Mart Plaza
STAY UP TO DATE WITH SPRINGFOUR
[/db_pb_signup]