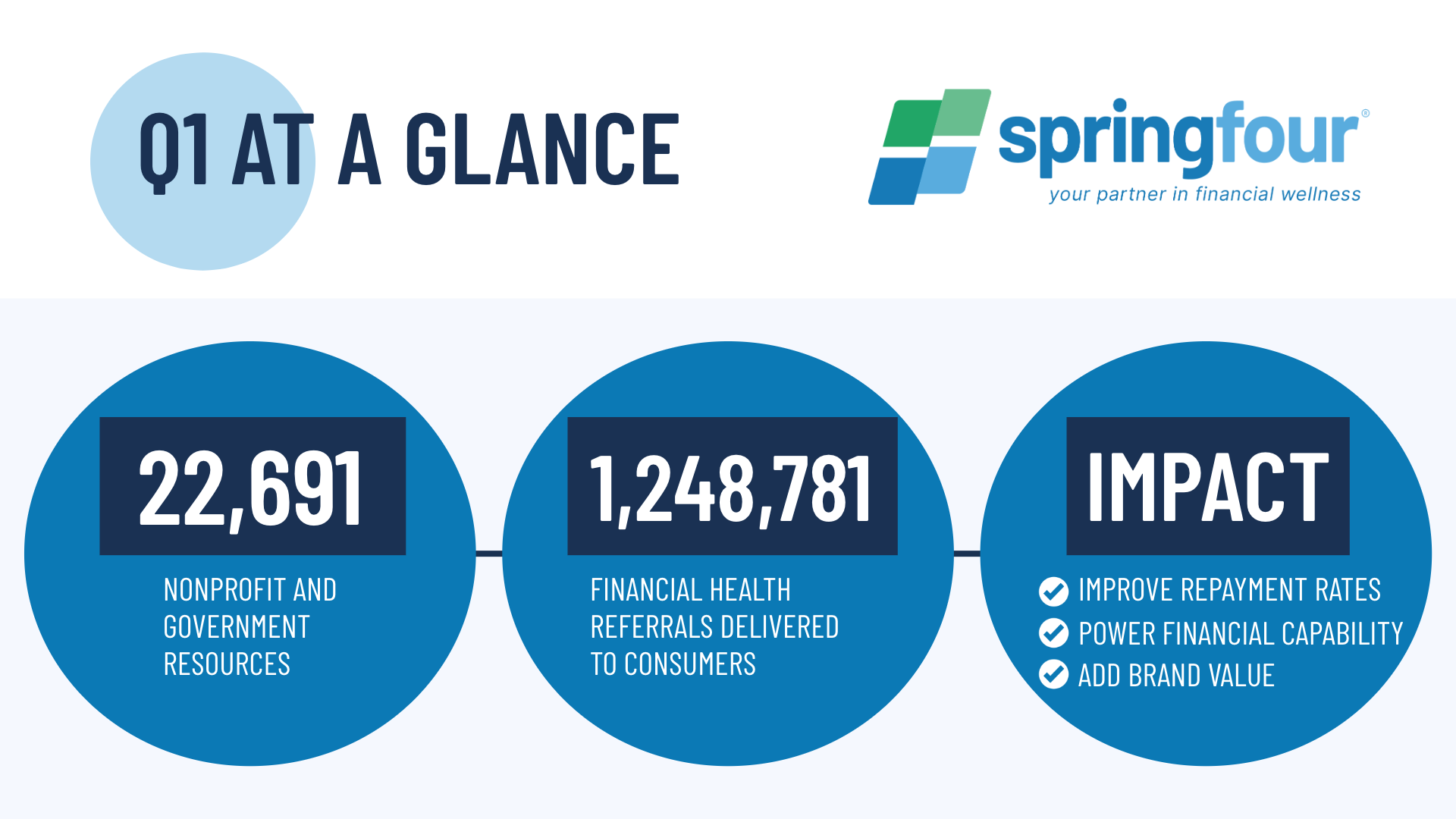 Q1 2023 Impact Report: Explore How We Addressed Consumer Needs
Today, we are proud to share our Q1 Impact Report with you.
At SpringFour, impact is core to everything we do. A comprehensive look at the first quarter of 2023, this report delves into the consumer needs and financial industry trends we're seeing. It demonstrates SpringFour's unique position to deliver critical solutions to pressing needs. Every single day, our social impact fintech makes it possible for brands to help consumers in real ways — and that not only feels good, it makes business sense.  
Together with our partners, we delivered 1,248,781 financial health referrals to consumers this quarter — and as a result, we helped organizations improve repayment rates, boost customer engagement, power financial capability, empower employees, add brand value, and more.
As the economic environment changes, SpringFour is prepared with proactive updates to support consumers as soon as they are faced with a challenge. Since many Americans filed their taxes this quarter, we updated and strengthened our Income Tax Support offerings to help consumers receive all the tax credits they're entitled to. Before Covid-19 public health emergency declarations ended last week, we updated the nonprofit and government resources in our healthcare-related categories and provided more detailed information about prescription savings programs offered by drug manufacturers, nonprofits, and governments; discounts on prescription medication; and more.
And none of this would have been possible without the SpringFour team and the support of our clients who drive impact for their consumers every day through SpringFour. 
After reading this impact report, we ask that you please do two things:
Send us a note to let us know which trend surprised you the most. 

Share this report with others in your network.
We are proud to drive impact with you. Thank you, as always, for your partnership.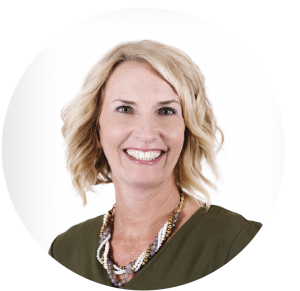 Rochelle Nawrocki-Gorey
CEO & Founder

DRIVE IMPACT WITH US
For all inquiries: info@springfour.com
866-732-2246
Chicago Office at 1871
222 Merchandise Mart Plaza
STAY UP TO DATE WITH SPRINGFOUR
[/db_pb_signup]