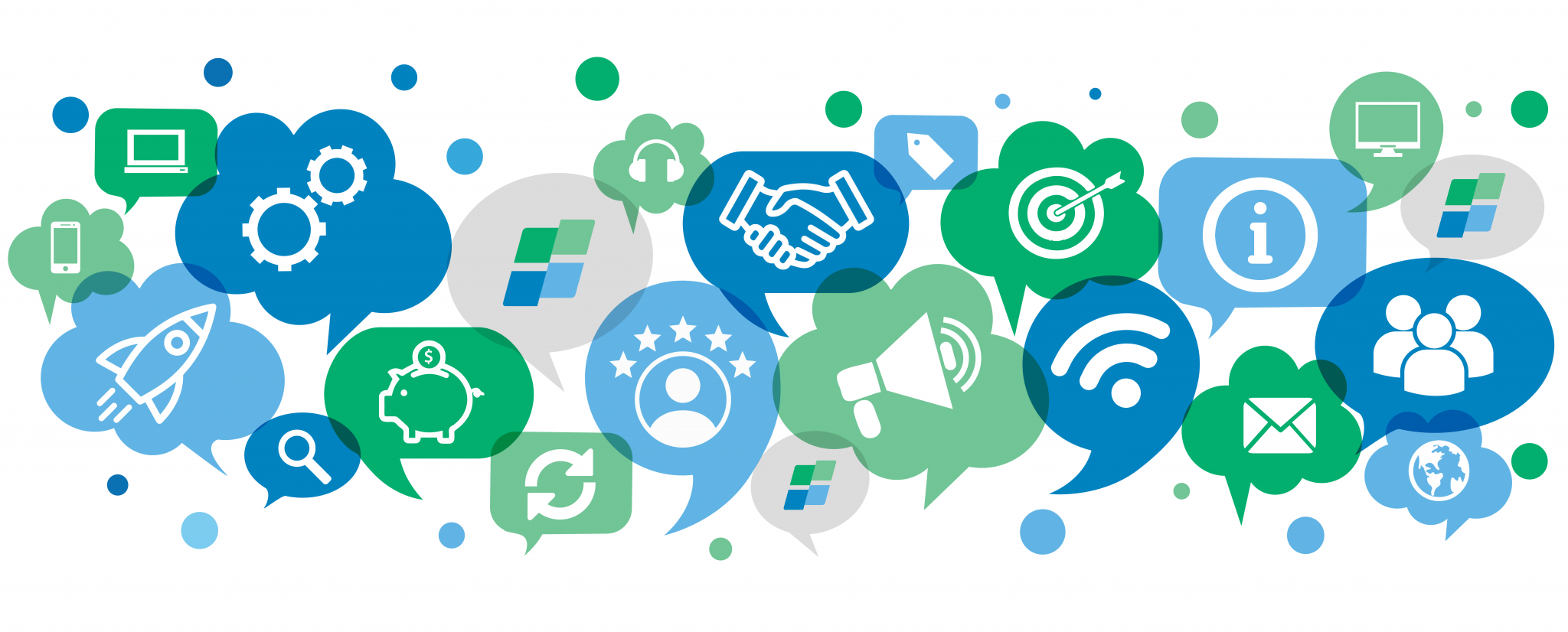 In Our Clients' Words: SpringFour User Survey Results
Each year, SpringFour surveys users of its S4pro tool – agents and counselors who use it to provide vetted financial resources to customers in need. The survey helps us get a finger on the pulse of the experience and the impact our referral tool has on our clients' employees, who are working directly with consumers in need of financial assistance. The survey seeks to gauge the impact of referrals on end users, ascertain what is working and what we can improve, understand how SpringFour affects employee satisfaction and brand value, and gather feedback on individual success stories. This year, we added questions about the COVID-19 pandemic so that we could understand our role in our clients' COVID-19 relief strategy. Please find the full report of survey results HERE. 
"To truly help a customer, you need personal resources that hit their needs head on. SpringFour provides exactly what we need to give our customers the best experience and chance of success."

– Counselor, Money Management International
SpringFour is very pleased with what we have learned from our survey. We see that we are clearly an important part of our clients' work to help their customers get out of financial difficulties and lead financially healthy lives. At the same time, we are positively influencing how our clients' employees feel about their work, and are helping to increase brand value and strategy.
"We increasingly see lenders/financial institutions turning to SpringFour because they know that it's good for their business to be in a position to offer assistance when people need it. They see that customer experience scores increase, their employees feel a sense of relief, and repayment rates increase because they now have a tool that helps them respond and offer help in a way that they could not before."

– Rochelle Gorey, CEO, SpringFour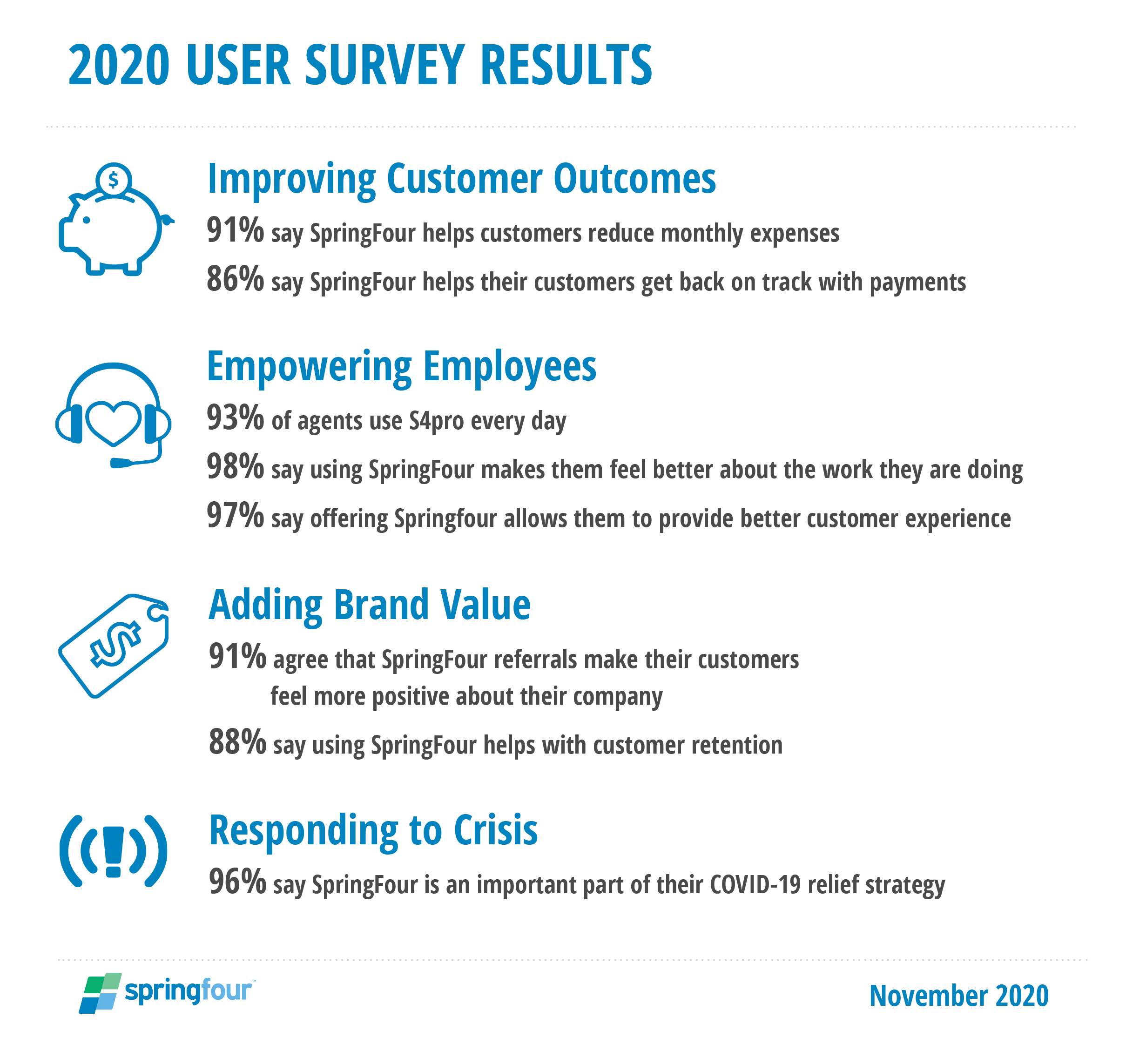 SpringFour's business model has always maintained that providing families with the tools they need to be financially healthy is a win-win-win: for the consumer, the company, and for SpringFour. We are especially grateful for all of the partnerships that we have with companies seeking to do the right thing in this difficult and unprecedented time. SpringFour continues to see 40-50% of its referrals coming from the three new COVID-19 resource categories that we created in the wake of the crisis.
"Anyone who has gone through a financial crisis knows how lonely and frustrating it can be. SpringFour wants to erase the stigma from this extremely common experience by working with financial institutions and counseling agencies to  provide practical solutions from an empathetic source. Our survey results prove that this model works."

– Katy Jacob, VP of Research and Impact, SpringFour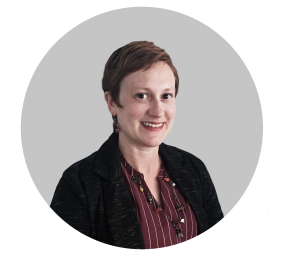 Katy Jacob
VP of Research & Impact, SpringFour

GET IN TOUCH
For all inquiries: info@springfour.com
866-732-2246
Chicago Office at 1871
222 Merchandise Mart Plaza
STAY UP TO DATE WITH SPRINGFOUR
[/db_pb_signup]