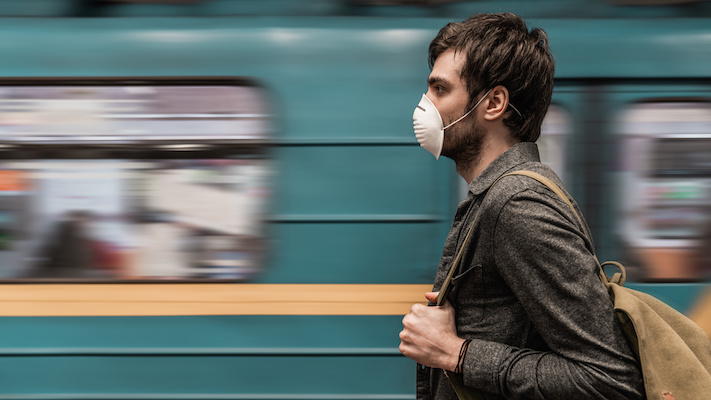 Get Help for Families Struggling Post-COVID in Record Time through SpringFour
The Challenge
Since the arrival of the COVID pandemic, it has become clearer than ever before that many American households are living precarious financial lives. While this was true before the pandemic, these struggles are now exacerbated by historically high unemployment rates, food insecurity, and a decreased ability for individuals to band together with family and friends to overcome hardship.
Now more than ever, people need access to appropriate resources to help them through this crisis–and they need those resources right now.
The Solution
SpringFour believes that when consumers can't pay a bill or are living paycheck to paycheck, 
they need direction to local resources that can help. We provide over 15,000 resources in 25 categories, including more than 2,500 COVID-specific resources, that are searchable throughout 475 markets in all 50 states. These resources are updated in real-time by a dedicated data team that personally vets each resource for: reputation; quality, availability of funds; capacity; and more. 
SpringFour offers two solutions: S4Pro and S4Direct. S4Pro allows you to provide access to those 15,000 resources to your collections agents, counselors, and other frontline staff. S4Direct enables you to provide resources direct to consumer through SpringFour's cloud-based portal.
And most importantly–you can be up and running with SpringFour solutions to customers in need in less than two weeks. Time is of the essence for financially strapped families right now, and SpringFour offers one of the simplest and fastest solutions available. Access to resources is no longer a "nice to have" for your company–millions of Americans need help right now, and SpringFour is your partner in financial wellness.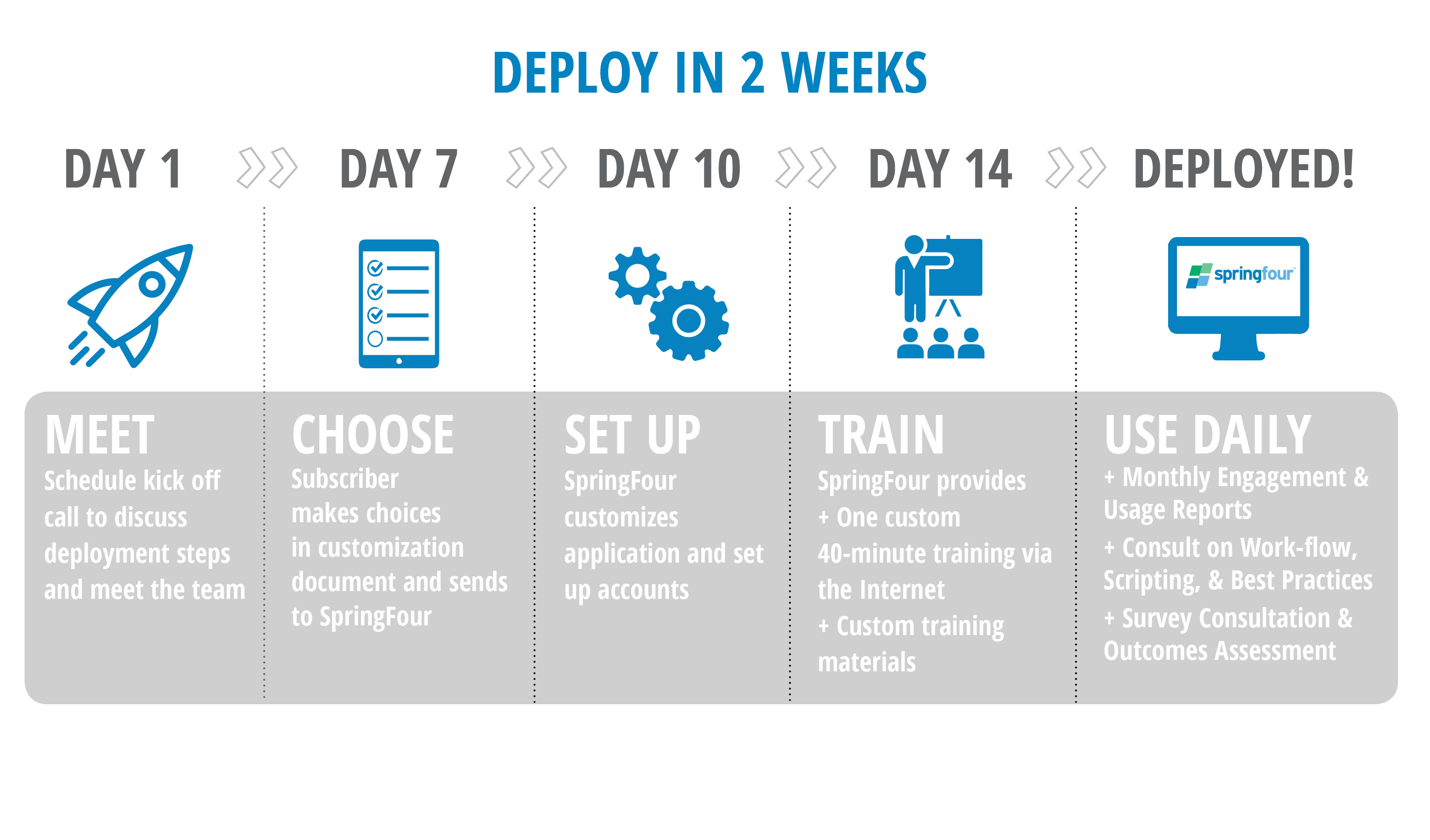 The Results
This quick deployment of less than two weeks is simple and low-risk for your company as well. Without requiring access to sensitive customer data, SpringFour represents a much different type of partnership when compared to other fintech providers. In addition, SpringFour does not require direct integration. Our data team utilizes a best-in-class data integrity process to ensure that all of the information your customers access through SpringFour is fully vetted and accurate. All of these factors make deployment expedient and present an extremely low-risk proposition for our clients.
"Our customers are utilizing SpringFour cloud-based applications that are easy to

deploy, are user friendly; and have resource information that's verified for data integrity."

– Damian Fluder, Business Unit Compliance Officer, US Collections, BMO Harris Bank
Take for example SpringFour's partnership with BMO-Harris. SpringFour worked with senior leaders in BMO's Risk and Compliance departments to secure approval for a pilot that would allow BMO Harris to test SpringFour within a small portion of its overall loan portfolio. A key component to success was the ability to engage with senior members on both teams so that they had a solid understanding of SpringFour's technology, track record, and data. We went to market in under 45 days, and to date, BMO has helped 160,000 customers access resources through SpringFour. You can read more about this partnership in our case study or in this American Banker article highlighting the SpringFour/BMO-Harris partnership.
As you grapple with ways to help your customers during the COVID crisis, SpringFour can help–and can help fast. For more information, please reach out to us.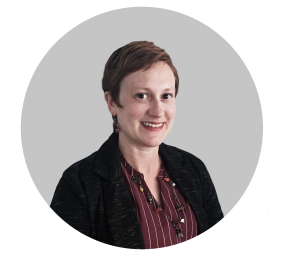 Katy Jacob
VP of Research & Impact, SpringFour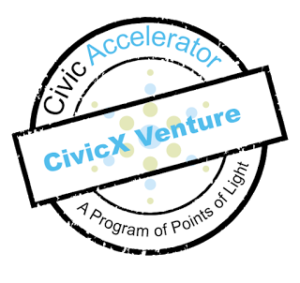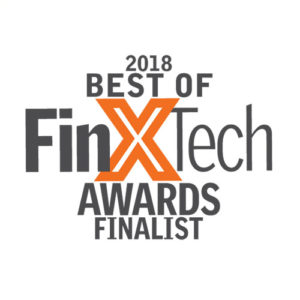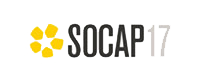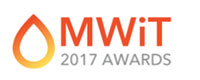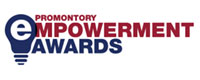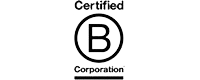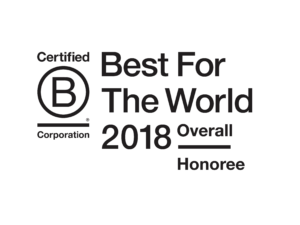 GET IN TOUCH
For all inquiries:
866-732-2246
Chicago Office at 1871
222 Merchandise Mart Plaza Floor 12
STAY UP TO DATE WITH SPRINGFOUR