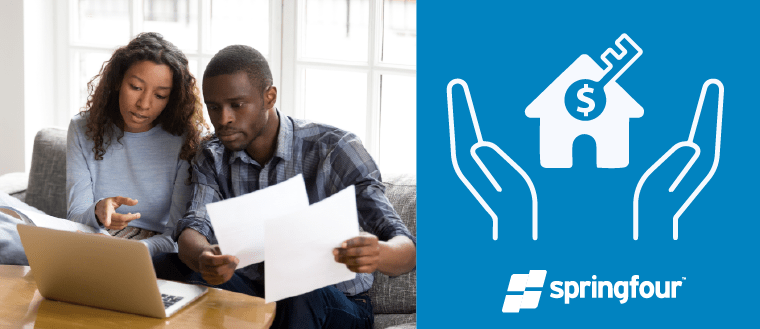 Eviction Prevention During the COVID-19 Pandemic: Resources Available through SpringFour
The COVID-19 pandemic has had ongoing negative impacts on renters facing housing insecurity. A study by the Joint Center for Housing Studies of Harvard University describes the overlapping set of challenges that renters have faced through COVID-19, with half of renters losing income through joblessness and reduced hours, and a full 40% of renters losing half of their income. In this environment, renters relied on eviction moratoriums and other financial assistance programs to stay in their homes during the pandemic. However, the federal eviction moratorium recently ended, on August 21, 2021.
SpringFour is aware that tenants all over the country are very concerned about the end of the federal eviction moratorium. We know that families are in need of support systems and resources in order to avoid eviction or utility shutoff.  To this end, SpringFour has been following the needs of renters closely, and has seen a major uptick in demand for rental resources. Rental Resources is the top category of referrals for S4pro in 2021, accounting for 18% of referrals–up from being the 5th most used S4pro category in 2020, with 8.5% of referrals. The 2nd most used S4pro category is Heating and Utility Costs, accounting for 11% of referrals in 2021. This is also a crucial lifeline for families making difficult decisions about paying for utilities or rent.
"My client was struggling with making her rent payment because of the COVID19 Pandemic. The SpringFour referral I gave her helped her catch up on her rent in a state that no longer had a moratorium on evictions.  She was so grateful." –Counselor, GreenPath
To address the impending potential crisis facing tenants who will no longer be covered by eviction moratoriums, SpringFour is dedicated to providing as much information as possible to help families who need resources. Companies looking to help their customers avoid eviction can count on SpringFour to provide the most up to date information for tenants, with extensive information in the following five areas:
SEE IF YOU'RE PROTECTED UNDER A STATE OR LOCAL EVICTION MORATORIUM
The nationwide eviction moratorium ended on August 26, 2021, but state or local governments might still have a moratorium in place. SpringFour provides information on state and local eviction bans and bans on utility cutoffs. 
KNOW WHAT TO DO IF YOU'RE FACING EVICTION
SpringFour provides access to resources for tenants who have received a demand for rent, an eviction notice, or an eviction lawsuit. This includes information on: free legal aid programs; federal funds to cover rent and utilities; emergency financial assistance; emergency rental assistance programs that help with moving costs and security deposits; ways to file complaints, and more.
FIND RENTAL ASSISTANCE
The American Rescue Plan Act provides funds for an Emergency Rental Assistance program (ERA) for renters who have experienced a financial hardship due to the coronavirus outbreak; have a household income at or below 80 percent of the area median; and can demonstrate a risk of experiencing homelessness or housing instability. Tenants and landlords are eligible to apply for past due and future rent and utility assistance, plus an additional three months as demonstrated by need (and based on availability of funds). Additionally, many state and local government entities are expanding rental assistance programs to help pay for rent that is owed. If tenants are not eligible for ERA, they may be eligible for another program in their state, city, or county. SpringFour has created an easy to navigate system to help tenants find these resources in all states that have active programs–just click on the state icon and receive the most up-to -date information on that state's programs.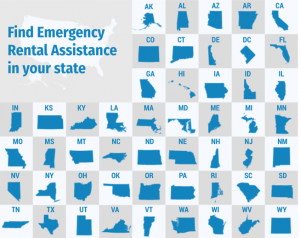 CONSIDER HUD-CERTIFIED RENTAL COUNSELING
SpringFour also provides links to housing counselors from non-profit counseling agencies that can provide assistance with calculating an affordable rent payment, understanding lease agreements, and basic tenant rights. Help is available in-person at local organizations or nationwide by phone.
AVOID EMERGENCY RENTAL ASSISTANCE SCAMS
Scammers try to take advantage of people during times of disaster and emergency, and the COVID-19 pandemic is no different. Federal rental assistance is being provided in communities across the country and scammers are actively using this opportunity to prey on consumers in need, by pretending to be someone they're not. SpringFour links to The Consumer Finance Protection Bureau's site that helps tenants spot a rental assistance scam.
If you are unsure how to help your customer or clients through a potential eviction, or if you know that your customer base includes a high proportion of tenants that are impacted by the recent lifting of the eviction moratorium, SpringFour would be happy to help. Contact us at resources@springfour.com.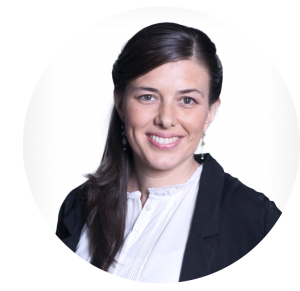 Cassandra Compton
Vice President, Data Integrity & User Experience, SpringFour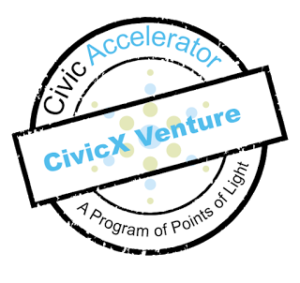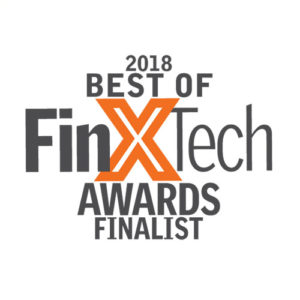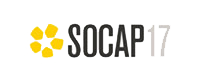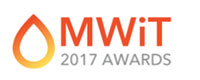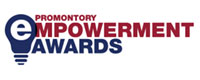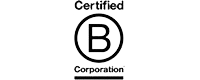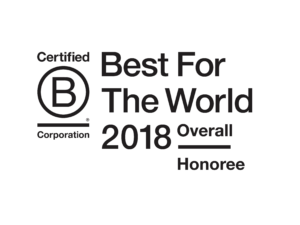 GET IN TOUCH
For all inquiries:
866-732-2246
Chicago Office at 1871
222 Merchandise Mart Plaza Floor 12
STAY UP TO DATE WITH SPRINGFOUR