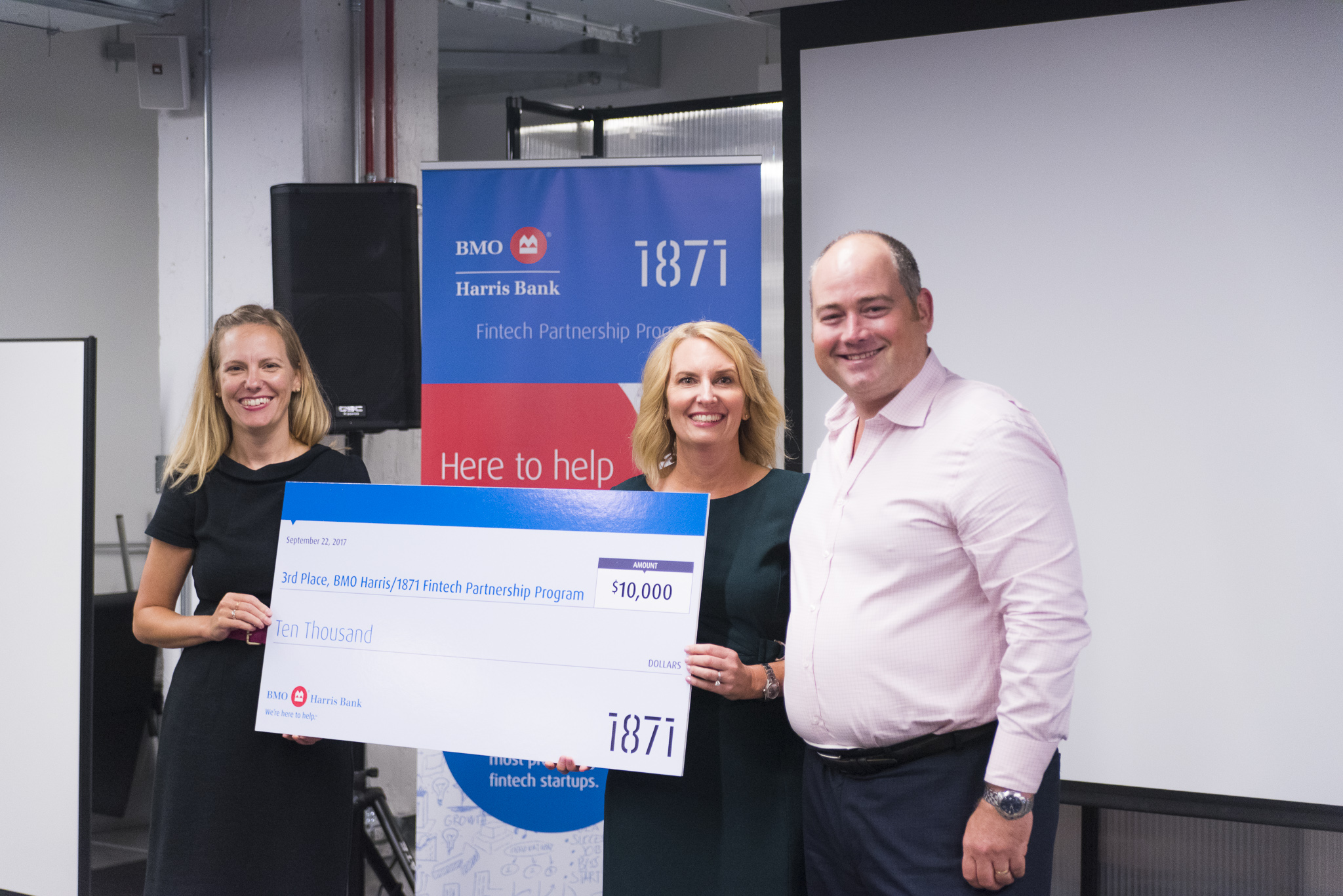 On Friday September 22
nd
, we had the privilege to present the SpringFour solution to top BMO Harris Bank executives. This was the culmination of the three-month partnership program in which SpringFour was one of six startups selected to participate. Read our blog about our inclusion in the program 
here
.
We are proud to announce that we received third prize in the program, receiving $10,000.
See the article featuring the Program on Business Insider.
The program was a great experience for SpringFour, allowing us to engage deeply with our three mentors at BMO Harris. Each of our mentors were incredibly involved, believed in our mission, and worked hard with us to refine our value proposition, and how best we could potentially integrate with BMO Harris Bank.
Not only did we walk out of this experience with additional knowledge, but also great partners and a vision of future partnership with the Bank.
---
Katie Gottschall Donohue, Vice President, Strategy and Operations
SpringFour, Inc.

DRIVE IMPACT WITH US
For all inquiries: info@springfour.com
866-732-2246
Chicago Office at 1871
222 Merchandise Mart Plaza
STAY UP TO DATE WITH SPRINGFOUR
[/db_pb_signup]