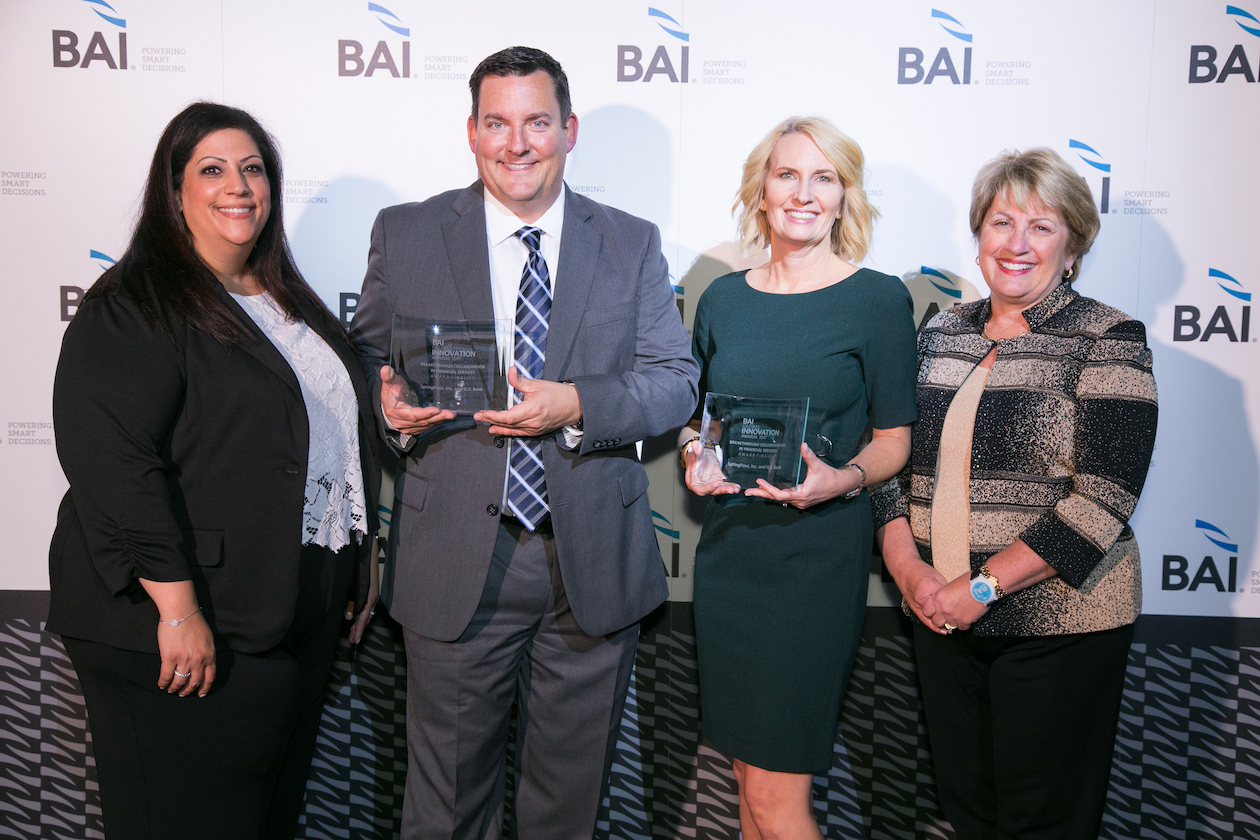 BAI Global Awards Finalist


Carol Lucka and Scott Rodeman from U.S. Bank, and Rochelle Gorey from SpringFour are presented with the BAI Global Innovation Finalist recognition from Debbie Bianucci, CEO of BAI.
We recently returned from the BAI Beacon Conference where SpringFour was a finalist for the BAI Global Innovation Awards. Global. Innovation. Award. Let that sink in. We had to.
As a small and scrappy social impact, Fintech Company based in Chicago, being named a finalist was a huge validation and sense of accomplishment for our team at SpringFour. To see SpringFour on the list of finalists for an Award that celebrates companies from around the world doing great and innovative work in the financial services sector was tremendous.
The fact that we we shared this Award with our customer and partner, U.S. Bank, gave even more validation. Together we were recognized for our work in the Breakthrough Collaboration in Financial Services Category. No small feat.
From the beginning, our mission has been to connect people to resources, programs, and tools that can help people achieve better financial health. We understand that when people have difficulty paying their bills, it's because there is something happening in their financial lives that makes it impossible for them to do so. This understanding guides everything we do at SpringFour and drives us to work hard and to do what we can to help our customers.
When we started SpringFour, no one was really talking about financial health and certainly no other company was building a business focused on directing consumers to local resources that could help them build a better financial life and catch up on past due bills. Today, with our customers, we are making over 1 million referrals each year and the number is growing. And we are excited to see so many companies having conversations about financial health and thinking about how to bring financial health solutions to their customers and/or employees.
Here's to financial health and the validation that helping consumers pay their bills and stay on track can be worthy of a Global Innovation Award.
---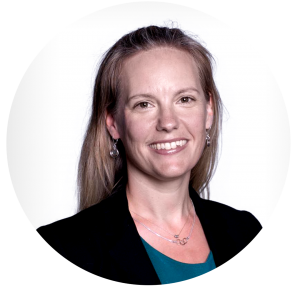 Katie Gottschall Donohue, Vice President, Strategy and Operations
SpringFour, Inc.

DRIVE IMPACT WITH US
For all inquiries: info@springfour.com
866-732-2246
Chicago Office at 1871
222 Merchandise Mart Plaza
STAY UP TO DATE WITH SPRINGFOUR
[/db_pb_signup]