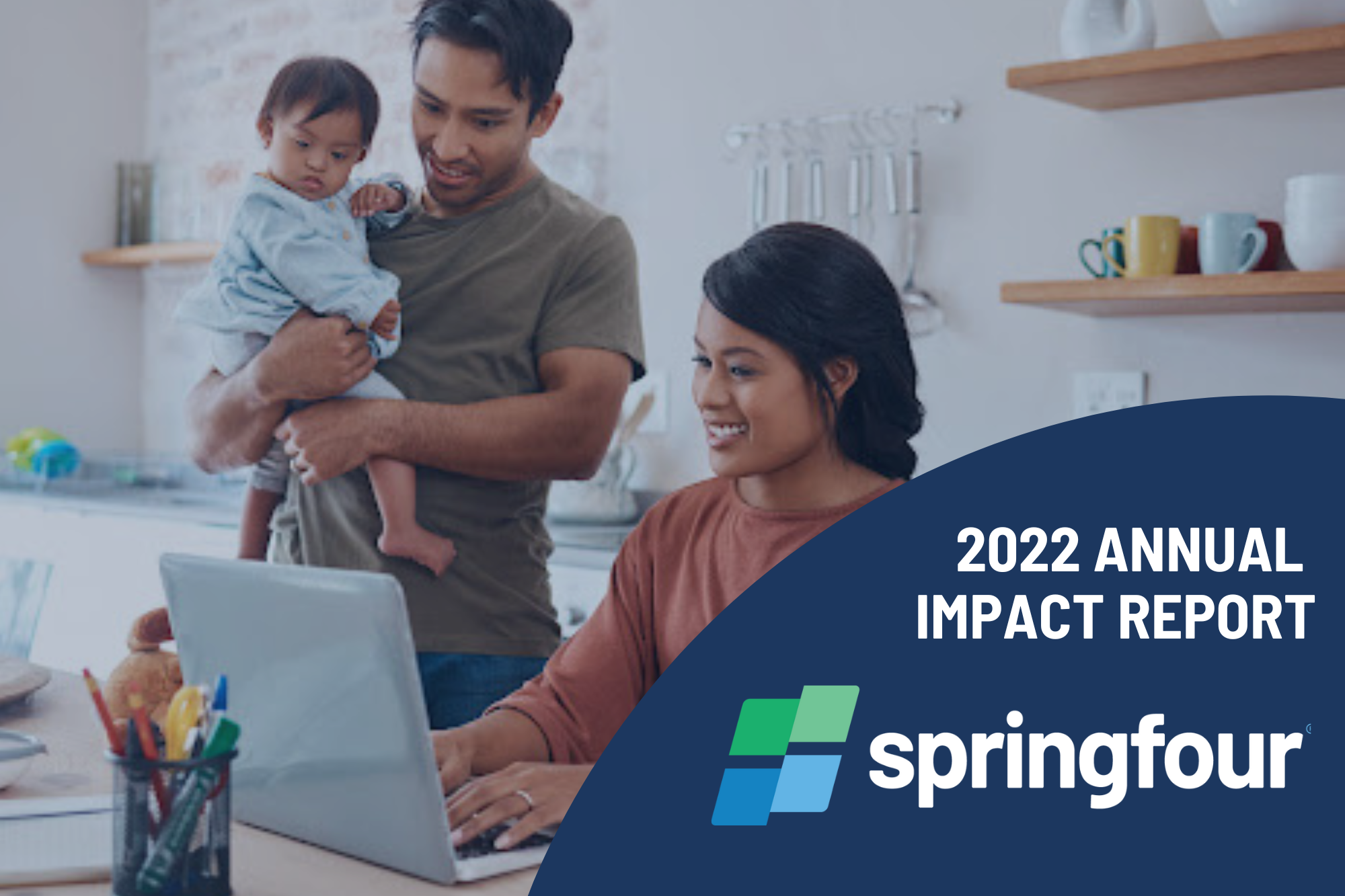 2022 Annual Impact Report: Empowering organizations to improve consumers' financial health
SpringFour is proud to deliver our 2022 Annual Impact Report summarizing our accomplishments and impact throughout 2022. We partnered with major banks, credit unions, auto and fintech lenders, consumer finance lenders, employee relief providers, nonprofit organizations, and more to deliver over 4.4 million referrals to consumers across the country. In 2020 and 2021, we reached just over 3 million referrals each year, and delivered just 1 million referrals per year before the pandemic.
At SpringFour, we believe people deserve connection to financial health resources they may want or need. We understand that addressing the root causes of financial hardship by empowering people with resources creates a win-win-win: improving consumer financial health; customer, borrower, and employee retention rates; and business impacts and ROI.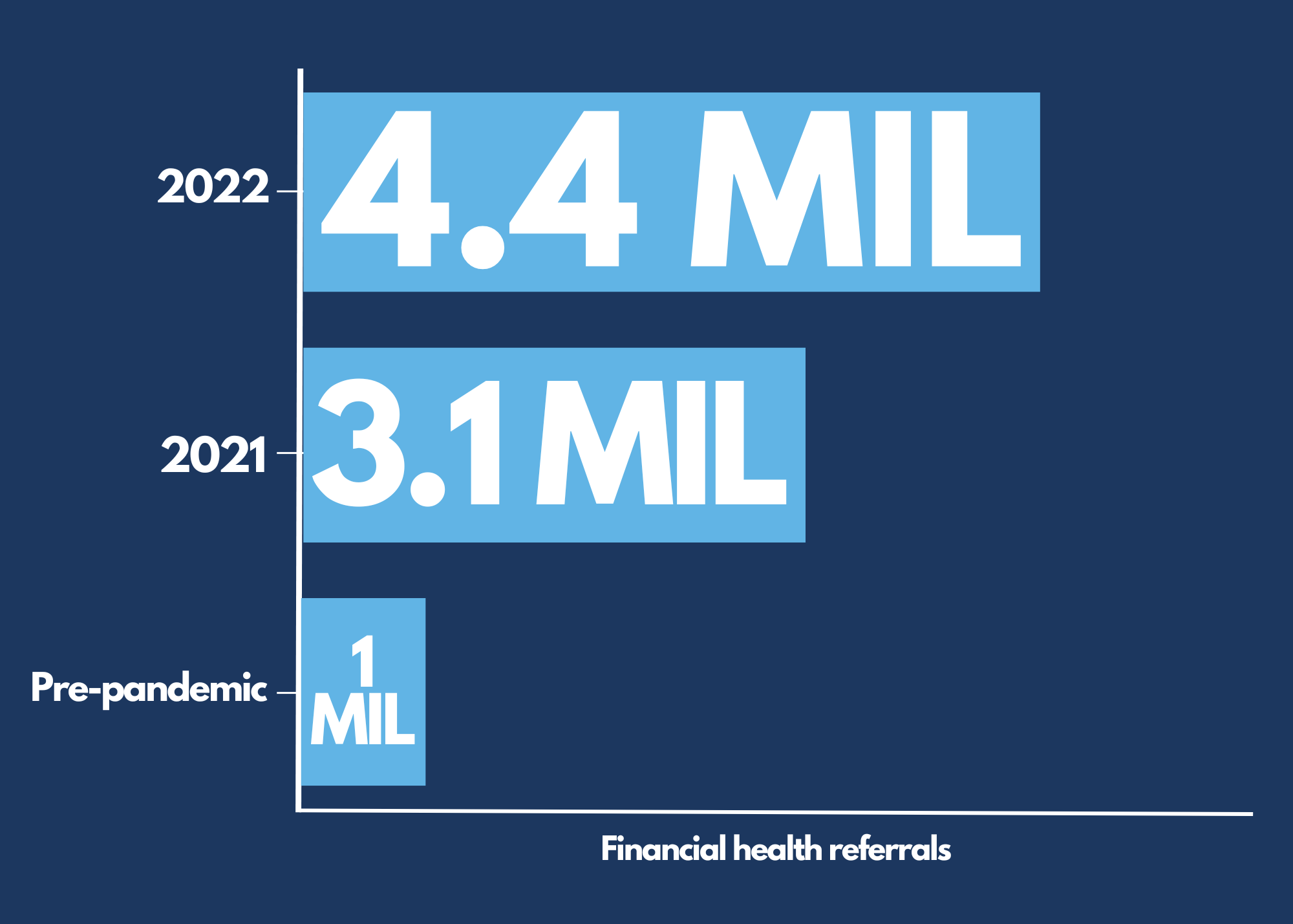 Behind every referral is a consumer experiencing financial hardship. We are committed to changing the way our industry responds to people experiencing financial hardship with the goal of eliminating stigma, providing valuable support, and treating people with empathy, dignity, and respect.
Consumers requested and received access to the following resources in 2022: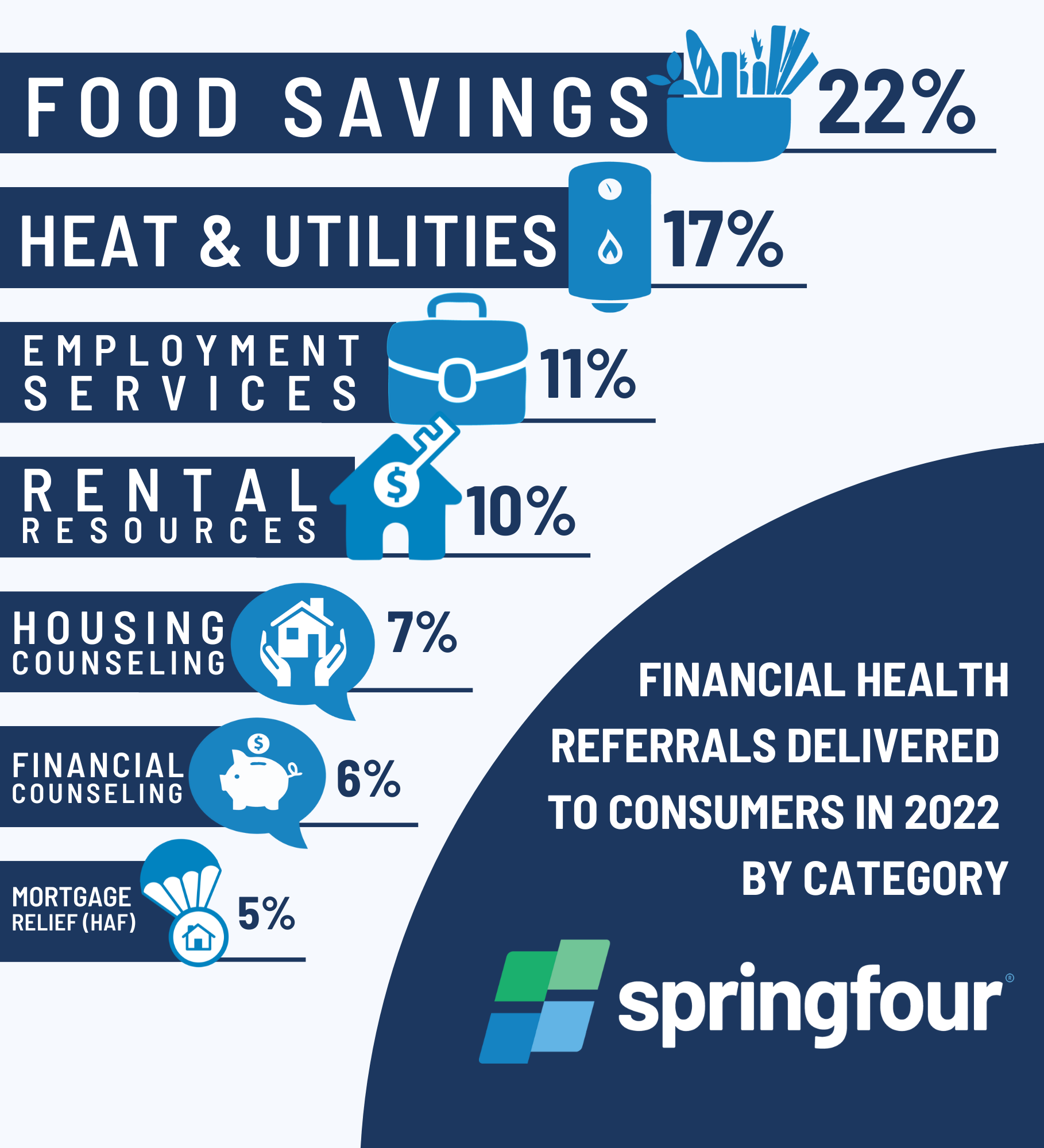 Thanks for joining us this year as we work diligently with our partners to connect as many consumers as possible with financial health resources they want, need, and deserve.
"We have seen a tremendous benefit to our customers. Since the beginning of our partnership, SpringFour has provided BMO customers with references to over 200,000 crucial financial health resources. This has been a valuable experience that we are proud to offer our customers, and which has also benefited the bank through improved portfolio performance." 

– Jeoff Begin, Vice President, Head of US Collections & North American Small Business Special Accounts, BMO Harris Bank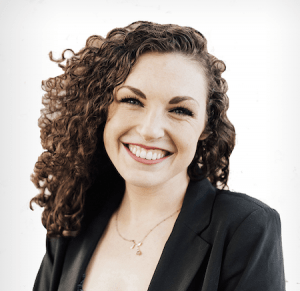 Morgan Pierce
Impact and Communications Manager

DRIVE IMPACT WITH US
For all inquiries: info@springfour.com
866-732-2246
Chicago Office at 1871
222 Merchandise Mart Plaza
STAY UP TO DATE WITH SPRINGFOUR
[/db_pb_signup]